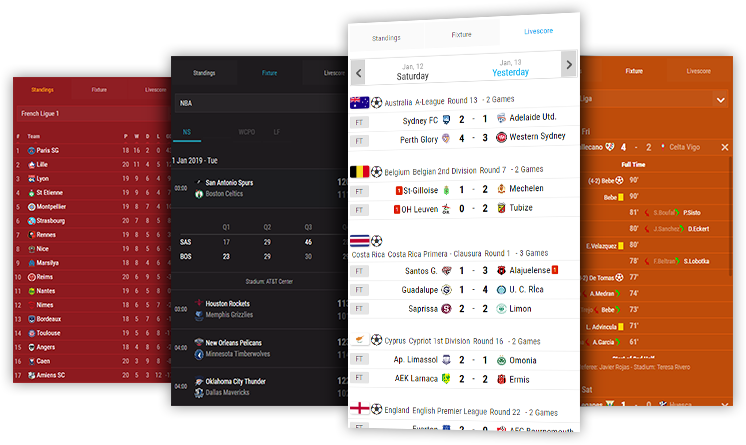 DISCOVER THE SOCCER POPULAR COMBO WIDGETS
Broadage Soccer Popular Combo Widgets is the bundle solution that you can combine two or three core tournament based widgets from Standings, Fixtures & Results and Livescores together. It's possible to use this widget with a specific coverage that you create in the coverage builder.
DEFAULT ACTIVE TAB SELECTION

DIFFERENT TAB VIEW TYPES

ON/OFF THE LIVESCORE TAB

ON/OFF THE FIXTURE TAB

ON/OFF THE STANDINGS TAB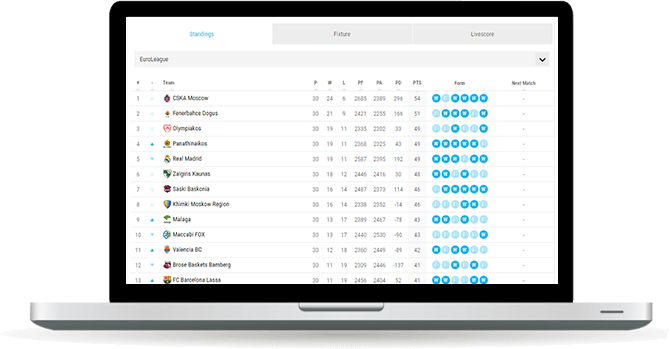 EXTENDED FEATURES
All our widgets are coming with more than 10 unique features each, fully configurable. It's up to you to turn it on and off as you wish.
TAB VIEW OPTIONS
Present the tabbed menu in different types.
Many tabbed views are available in the admin panel, you may choose Boxed or Highlighted types with slider options. Don't limit yourself with traditional views, try out our different options.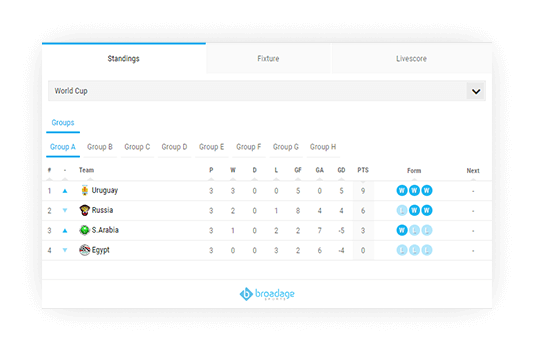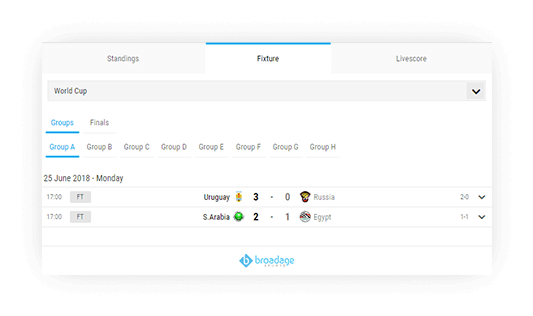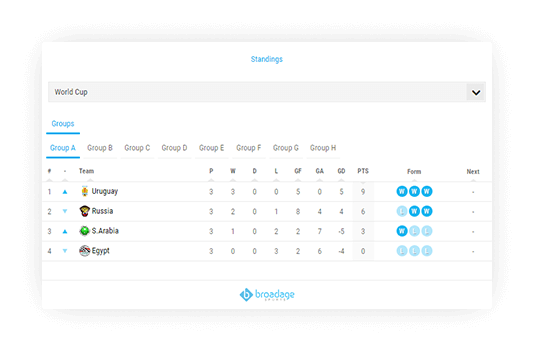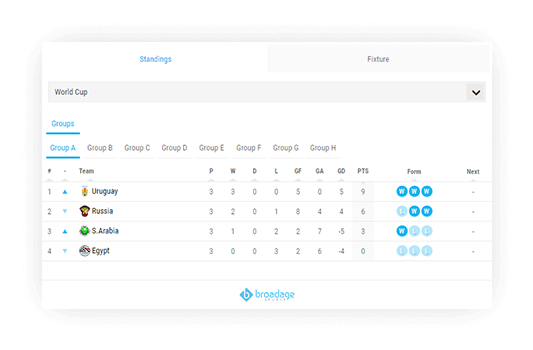 CONFIGURABLE CONTENT
Create your widget content in your desire
With this options, you may select the default tab at the opening. For example, if you want to open the widget with "Fixture" you just need to select the default active tab as "Fixture" in the admin panel. Morely, you may use the widget in "duo" mode by closing the tabs in the admin panel. So you can create the new combinations like "Standings & Fixtures" or "Standings & Livescores".
STANDINGS, FIXTURES & LIVESCORES IN A WIDGET
The most used widgets in the combo.
You may show Standings, Fixtures and also Livescores in one single widget in the tabbed mode. So sports fans can get easily reach the most needed sports data in multipurpose frame.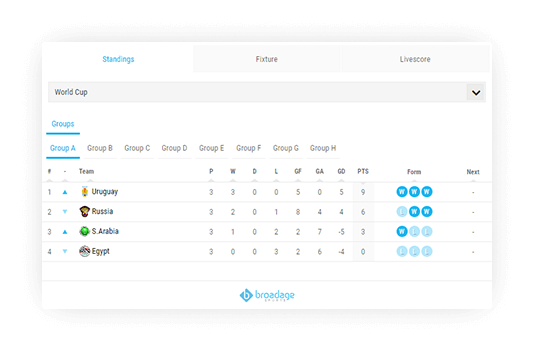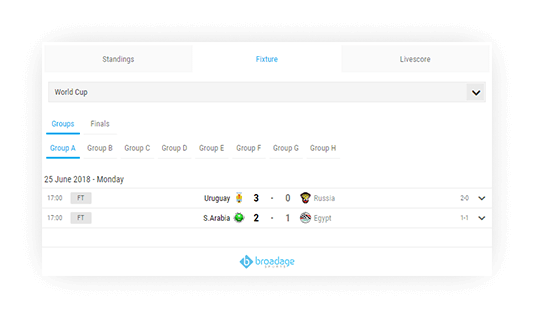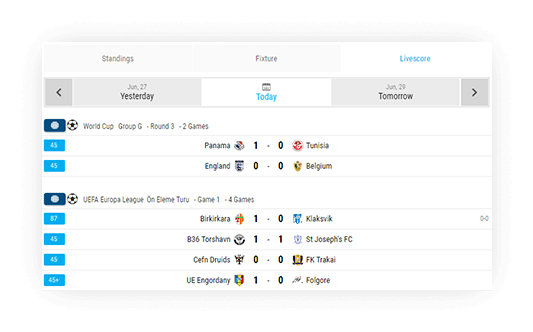 EXPLORE OUR PLANS
Get the sports data solution you need with our widgets just by selecting your data plan. No extra fees for additional sports or widgets, all included.
SEE PRICING