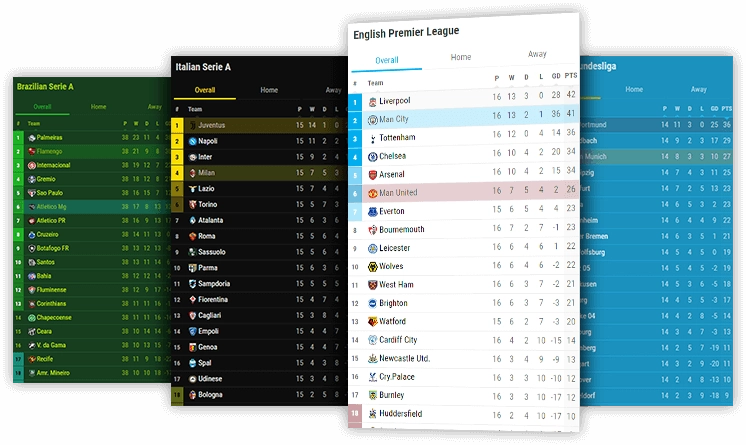 DISCOVER THE SOCCER HEAD TO HEAD RIVAL STANDINGS WIDGET
Soccer H2H Rivals Standings Widget works in collaboration with the Soccer H2H Results Widget, as it provides the head-to-head stats for those 20 matches, in standings form, with numbers like wins/draws/losses, goals scored/goals against, goals difference, and points. It also has the ability to show the recent team forms against each other, presented with elegant looking pop-up style displays.
THE LAST 20 MATHCES

OVERALL / HOME / AWAY FILTERS

POINTS / WINS / DRAWS / LOSSES

RECENT FORM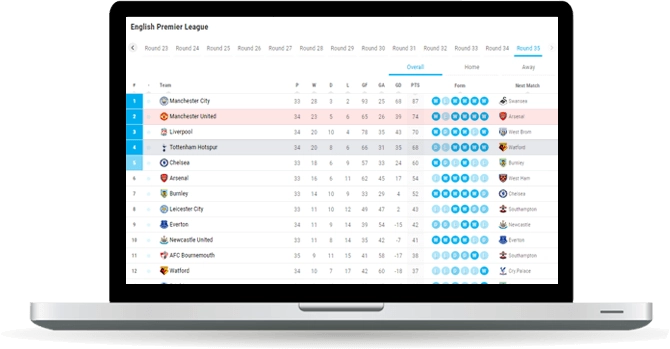 EXTENDED FEATURES
All our widgets are coming with more than 10 unique features each, fully configurable. It's up to you to turn it on and off as you wish.
RECENT FORM
Displays the Team's form against his opponent
This feature enables you to display the home team/ away team's recent form against one another, in the last six matches that's played between them. It provides the result of the match as in a win, draw, or loss on a graphical display, and when you hover over the cursor into one of the matches, you'll see the basic information about the match, like the date that it took place and the full time result of the match.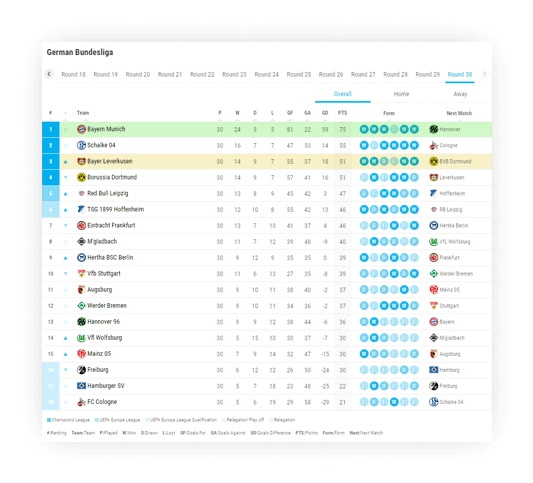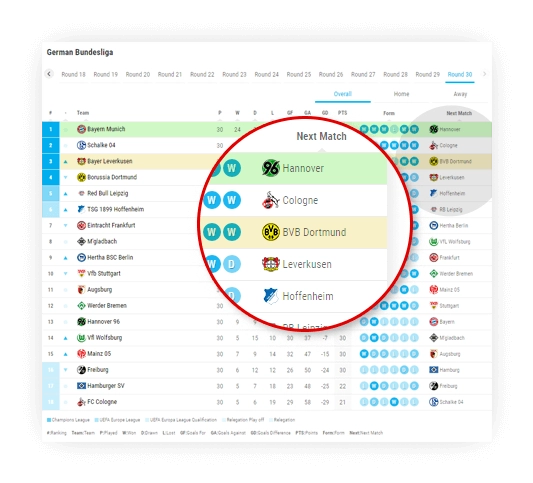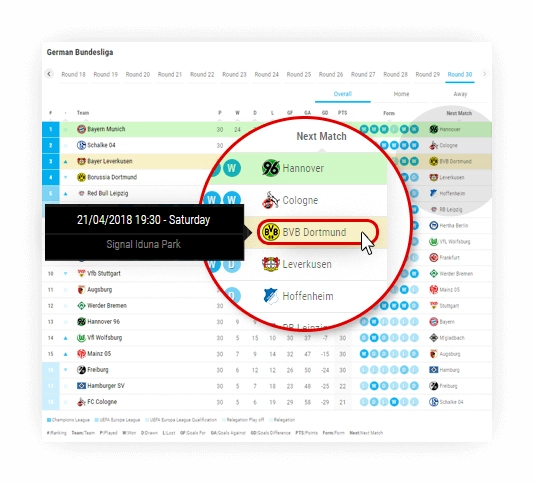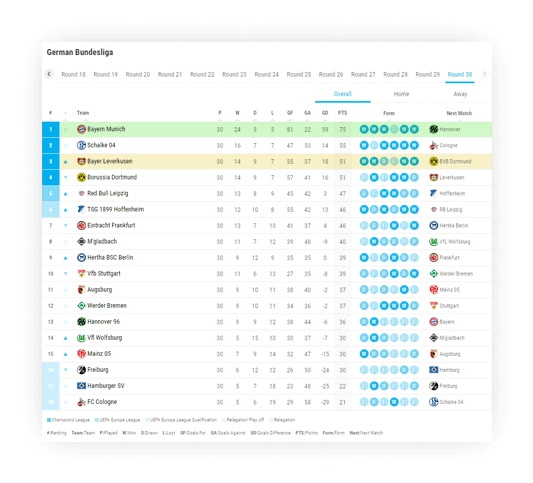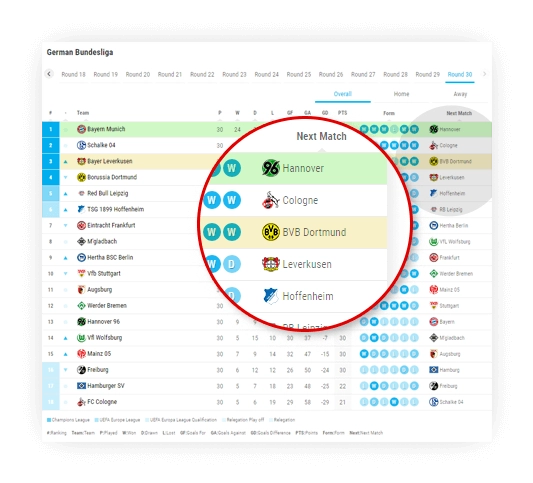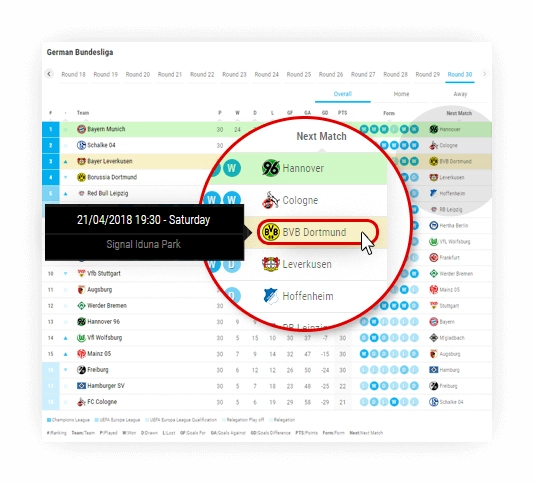 OVERALL / HOME / AWAY FILTERS
If you want to get a more detailed look at the matches
With the option of filtering the team's recent matches by the overall, home, or away matches, you can take a more detailed look at the team's recent matches against each other, and see if there's and pattern that's emerging, for example if the home teams or the away team's are more likely to win the match, etc.