FOOTBALL WIDGETS DESIGNED FOR YOUR NEEDS
With its in-depth content, Broadage Sports Football Widgets give you an ability to create specialised content for tournaments and teams or event centers.
WIDE RANGING WIDGETS
Live and statistical football sports data is available with Broadage Football Widgets now. Fixtures, Standings and Live Scores are core football widgets to create football content for your website or mobile application. For more exposure of livescore data on your homepage, Live Ticker widget is what you need. Live Ticker is an embedded live widget that shows daily matches, ideally on your home page.
SPECIALISED CONTENT FOR MAJOR TOURNAMENTS
The worldwide popular tournament NFL is covered in every aspect. Division and Conference Standings, NFL schedule including upcoming matches of teams such as Dallas Cowboys, New England Patriots and Philadelphia Eagles are just some of the data provided in Broadage Football Widgets. Track NCAA and NFL scores live with different livescore solutions in our widget portfolio.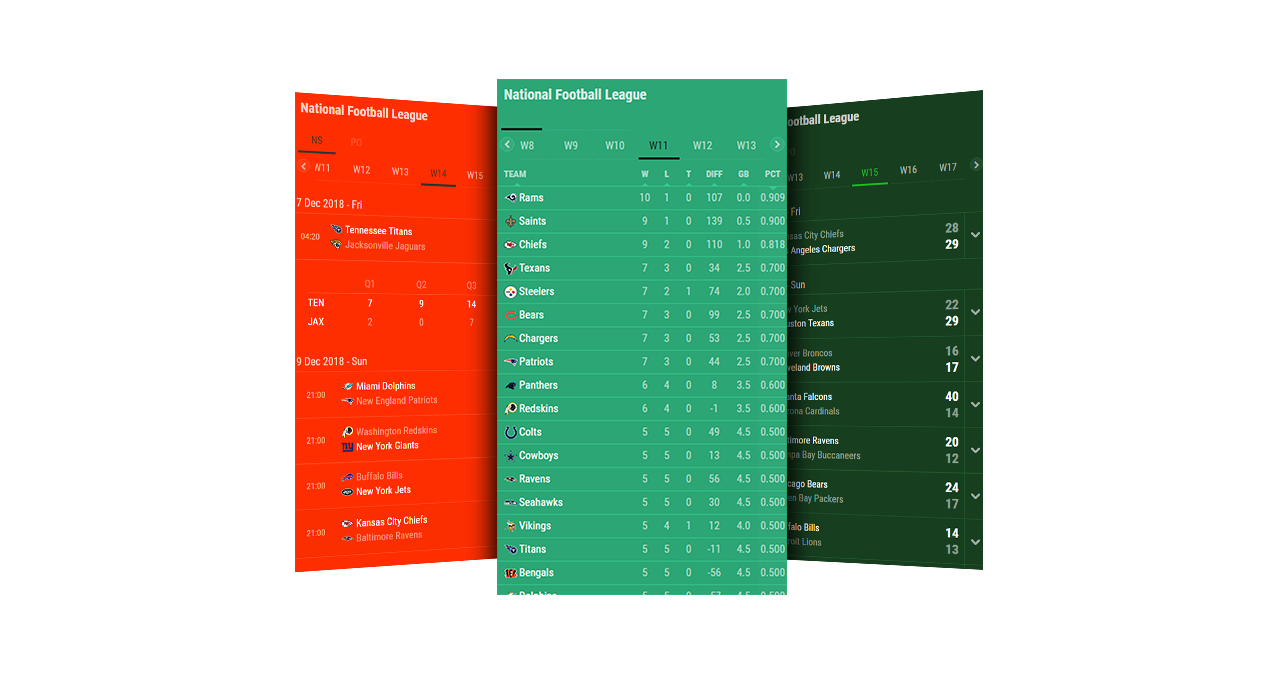 EXPLORE OUR FOOTBALL WIDGETS
Navigate through our gallery to see our Football Widgets, click on them to see in detail.