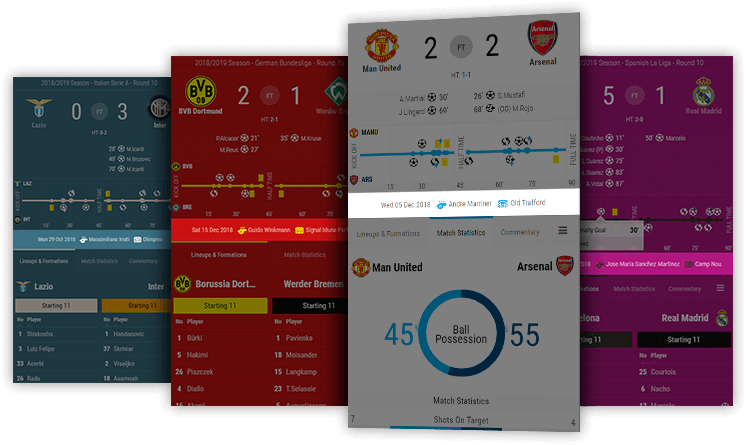 DISCOVER THE SOCCER MATCH INFO WIDGETS
Soccer Match Info widget provides the extra information before the match is started. Referee, stadium, attendance (if it is declared after the match is finished), weather status and temperature are available in soccer Match Info widgets.
TEMPERATURE SCALE

STADIUM REFEREE INFORMATION

CUSTOM MATCH DATE FORMAT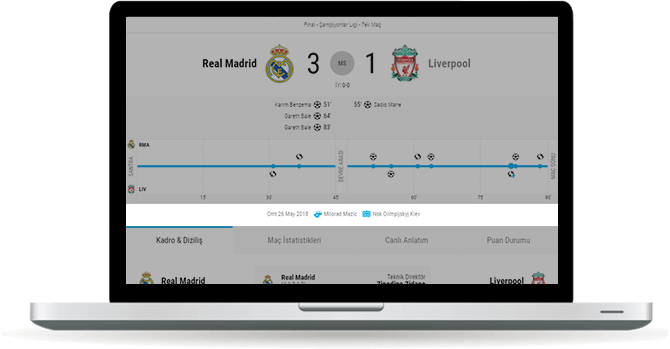 EXTENDED FEATURES
All our widgets are coming with more than 10 unique features each, fully configurable. It's up to you to turn it on and off as you wish.
WIDE RANGE OF LOCALIZATION OPTIONS
Localization is key to reach global recognition.
A wide range of options give you the opportunity to serve sports content localized specifically to an audience from all around the world. It's possible to change both the date/time and temperature scale format. This way you can present the same event with different presentation options.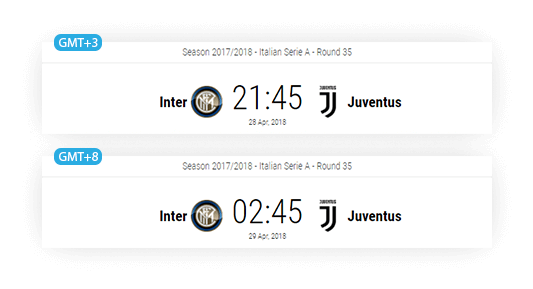 TIME ZONE
Different time zone options are available in the scoreboard widget.
You can set the timezone based on the location of your audience, if you are planning to serve content to multiple locations from anywhere in the world.
MANY ADDITIONAL INFORMATION
Weather, Stadium, Referee...
Weather information(cloudy, sunny,rainy ...etc) and degree are shown at Match Info according to match's played stadium. Customer can change showing method of weather degree as Celsius or Fahrenheit with single configuration. It transforms widget more global to use. Referee Name is shown at Match Info when relevant committee announce the referee and Broadage operators insert Referee for the match.

EXPLORE OUR PLANS
Get the sports data solution you need with our widgets just by selecting your data plan. No extra fees for additional sports or widgets, all included.
SEE PRICING