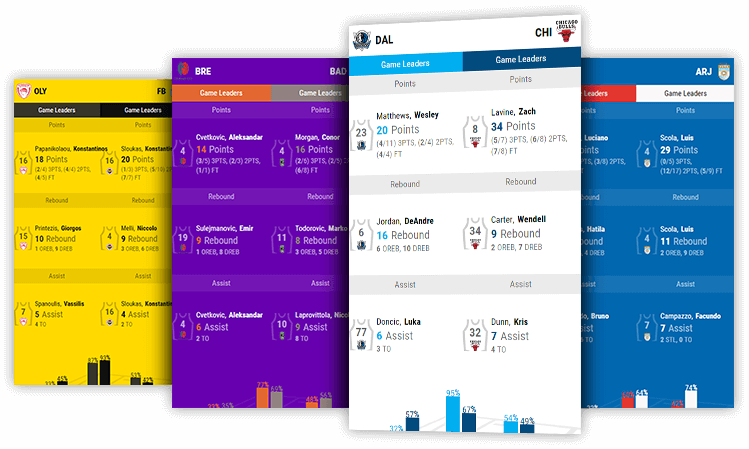 DISCOVER THE BASKETBALL GAME LEADERS WIDGETS
While Triple Double is the coolest performance define of the basketball, leaders of these three core statistics which are Points, Assists and Rebounds are updated live for both teams at Basketball Game Leader Widgets. There are also detailed statistics for the leaders such as Steals or Field Goal Made/Attempt.
THREE CORE STATISTICS

SUPPORTIVE STATISTICS

ADDITIONAL WIDGET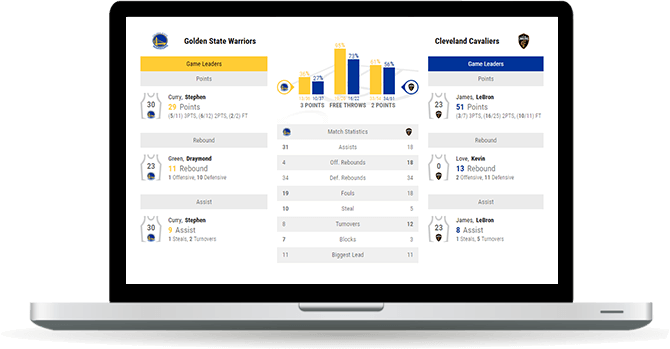 EXTENDED FEATURES
All our widgets are coming with more than 10 unique features each, fully configurable. It's up to you to turn it on and off as you wish.
THREE CORE STATISTICS
Points, Assists and Rebounds... Most anticipated statistics for the fans.
The game leaders widget shows the leading players in points, assists and rebounds during live game. So, fans can easly follow the leading player in the game.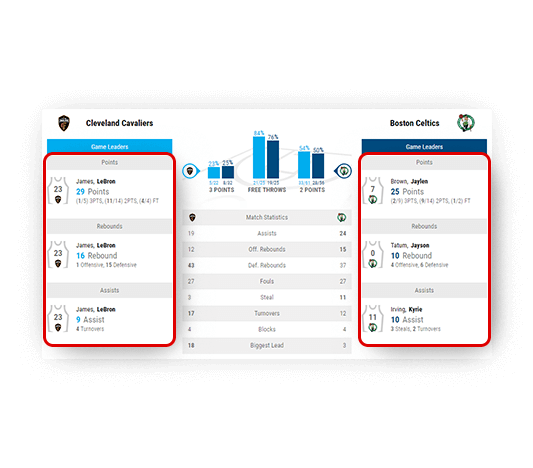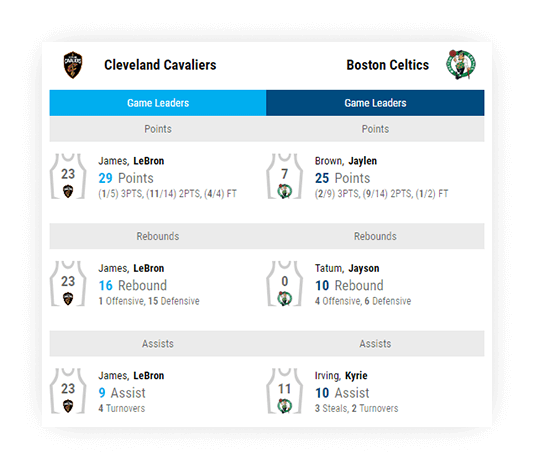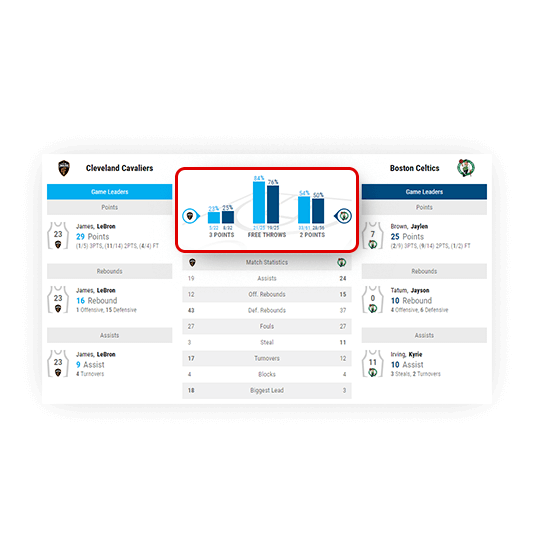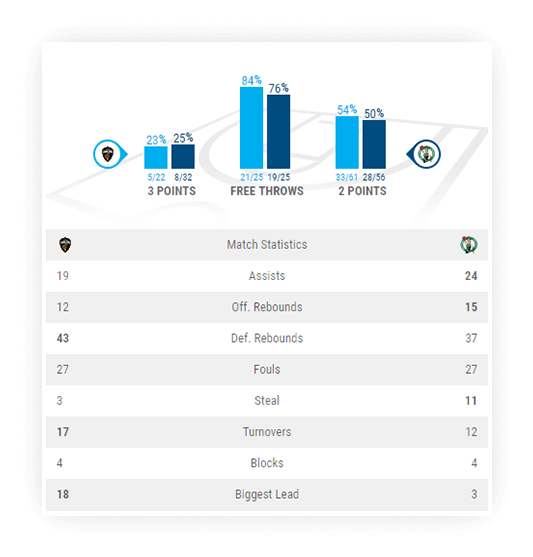 SUPPORTIVE STATISTICS
Follow the game leaders in detailed way.
With this feature; Points, Assists and Rebounds statistics come with the supportive statistics. Points supported by Free Throw, 2 Points and 3 Points in both made/attemp counts. Assists supported by turnovers. Rebounds supported by offensive and defensive.
EXPLORE OUR PLANS
Get the sports data solution you need with our widgets just by selecting your data plan. No extra fees for additional sports or widgets, all included.
SEE PRICING