VOLLEYBALL WIDGETS DESIGNED FOR YOUR NEEDS
With its in-depth content, Broadage Volleyball Widgets give you an ability to create specialised content for tournaments and teams or event centers.
WIDE RANGING WIDGETS
Tournament based and team based widgets are available in Broadage Volleyball Widgets. Team Schedule and Team Standings give different perspectives to fixtures and standings.
SPECIALISED CONTENT FOR MAJOR TOURNAMENTS
Top national tournaments from Europe such as Turkish Volleyball League, Poland PlusLiga, Italy Serie A1, Russia Super League and highly rated international club tournaments like CEV Champions League and CEV Cup are just a number of tournaments that are included in Broadage Volleyball Coverage.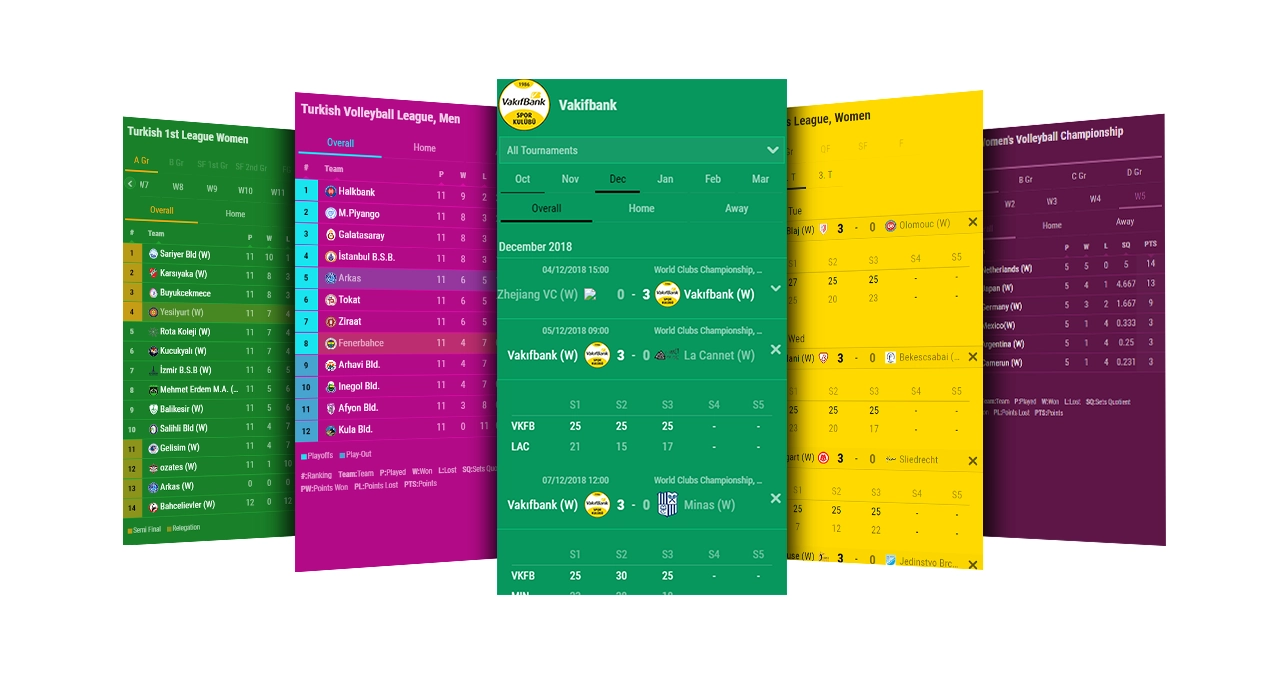 EXPLORE OUR VOLLEYBALL WIDGETS
Navigate through our gallery to see our Volleyball Widgets, click on them to see in detail.