DISCOVER THE BASKETBALL PLAY BY PLAY WIDGETS
Play by play widget lets users track all the events of the live game with quarter-grouping or the whole game. Also, the scoring events are highlighted to track score flow of game easily. Basketball Play by play widgets events display player and event names with team logos.
DIFFERENT TAB VIEW TYPES

VIRTUAL RENDER

SCORING EVENTS

QUARTER FILTERING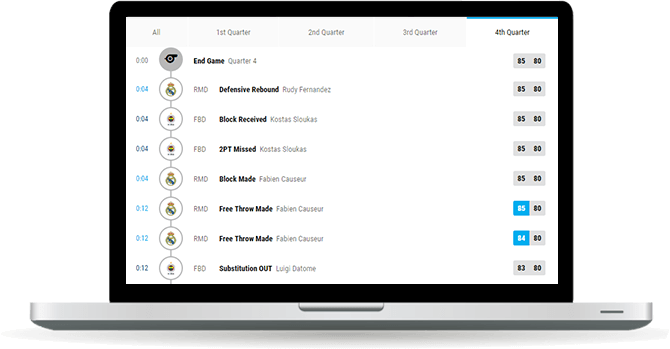 EXTENDED FEATURES
All our widgets are coming with more than 10 unique features each, fully configurable. It's up to you to turn it on and off as you wish.
SCORING EVENTS
Which team is leading the game at that scoring events?
Scoring events shows the scores on the right side of each line via highlighting leading team score.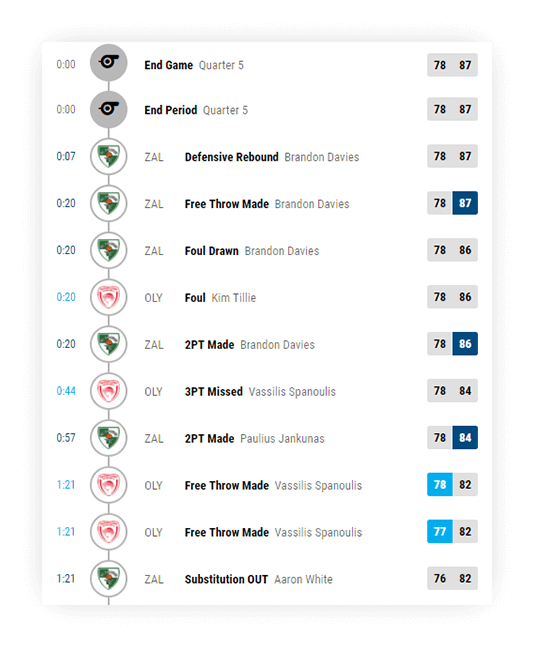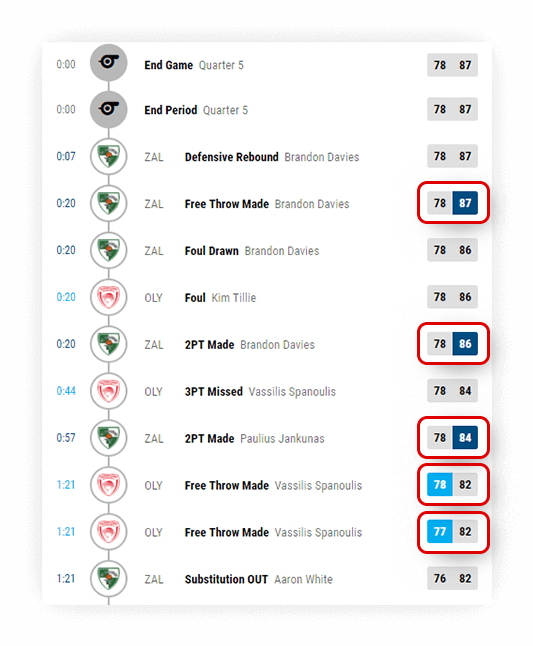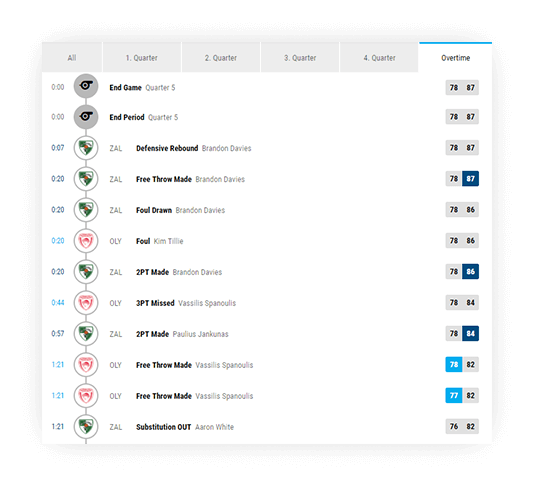 QUARTER FILTERING
Show the events quarter by quarter.
Quarter Filtering enables you to show the events quarter single by single or all quarters during the game.
EXPLORE OUR PLANS
Get the sports data solution you need with our widgets just by selecting your data plan. No extra fees for additional sports or widgets, all included.
SEE PRICING