BASKETBALL WIDGETS DESIGNED FOR YOUR NEEDS
With its in-depth content, Broadage Sports Basketball Widgets give you an ability to create specialised content for tournaments and teams or event centers.
WIDE RANGE OF WIDGETS
Everything you need regarding basketball content is collected and presented to you in great design; fixtures widgets showing previous and upcoming matches, standings, rosters with seasonal player statistics, box scores with starting 5 data and match centers with detailed statistics.
SPECIALISED CONTENT FOR MAJOR TOURNAMENTS
Broadage Sports Basketball Widgets bring you live play by play action and comprehensive coverage in basketball data at tournaments from all around the world. Get hold of must have basketball data like Division and Conference Standings in NBA or Euroleague fixtures, national tournament widgets for Spain Liga ACB, Italy Lega Basket Serie A, Turkish Basketball Super League, France LNB Pro A League, Greek Basketball League and many more.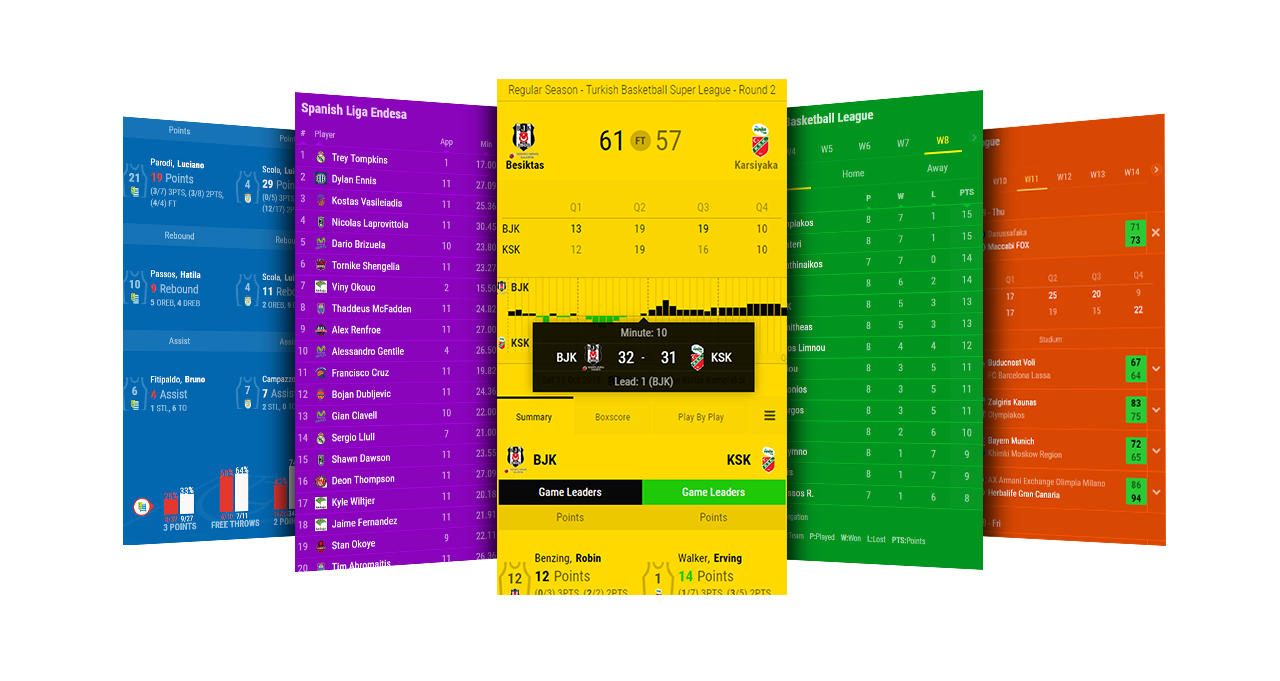 EXPLORE OUR BASKETBALL WIDGETS
Navigate through our gallery to see our Basketball Widgets, click on them to see in detail.