DISCOVER THE SOCCER LIVE MATCH STATISTICS WIDGETS
Soccer Live Match Statistics widget shows the key statistical information of the live match with animated graphics and charts. Ball possession, Shots on/off, Fouls, Corners, Offsides, Saves, Yellow and Red Cards are displayed for the teams in the soccer Live Match Statistics widgets.
ANIMATED STATISTICS BARS

RELATIVE POSSESSION CHARTS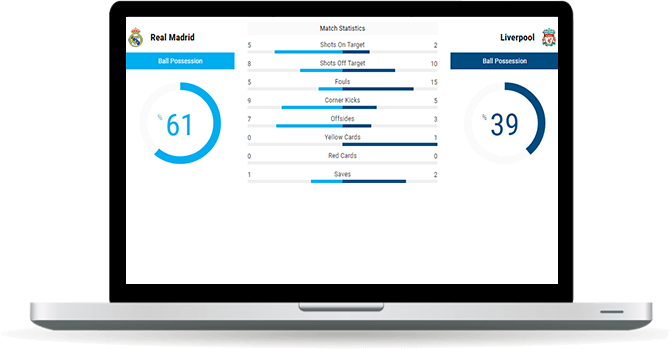 EXTENDED FEATURES
All our widgets are coming with more than 10 unique features each, fully configurable. It's up to you to turn it on and off as you wish.
STATISTICS BARS
Animated statistics bars offer you more interaction with users.
Statistics are shown both with numbers and bars. Maximum length for bars are relative for both team at each statistics.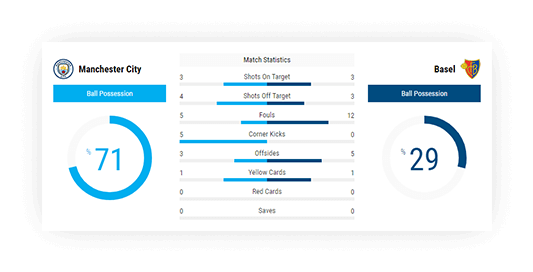 POSSESSION CHARTS
Which team has the conftrol of the ball?
Ball Possession Charts are relative for both team. Home/Away Team's possession will increase/reduce at same time.
EXPLORE OUR PLANS
Get the sports data solution you need with our widgets just by selecting your data plan. No extra fees for additional sports or widgets, all included.
SEE PRICING