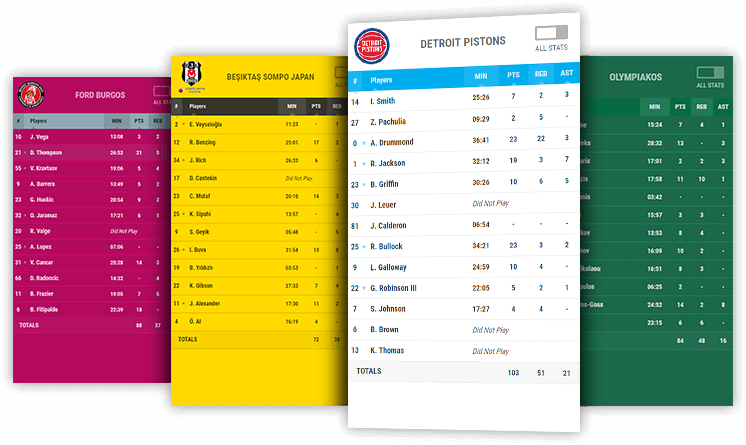 DISCOVER THE BASKETBALL BOXSCORE WIDGETS
Basketball Boxscore widget displays detailed statistics about players during the game. Player Name, minutes, total points, field goals, 3 points, free throw, offensive and defensive rebounds, rebounds, assist, fouls, turnovers, steal and blocks statistics are provided for the players in our basketball Boxscore widgets.
DETAILED STATISTICS

TEAM TOTAL STATISTICS

SUCCESS RATES

SORTING

ALL STATS BUTTON

HORIZONTAL ALL STATS SCROLL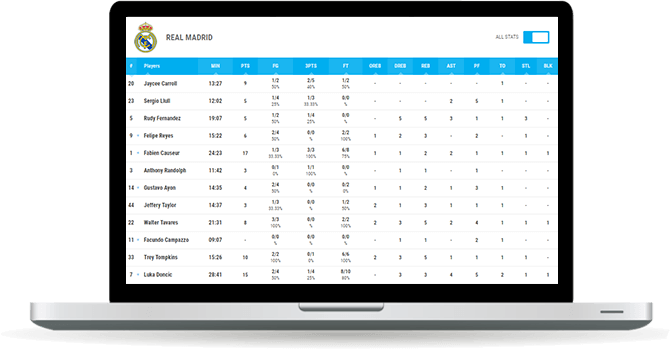 EXTENDED FEATURES
All our widgets are coming with more than 10 unique features each, fully configurable. It's up to you to turn it on and off as you wish.
DETAILED STATISTICS
Offer the live player statistics in advanced level.
Every player stat in the match such as points, assists, rebounds, blocks and personal fouls are provided.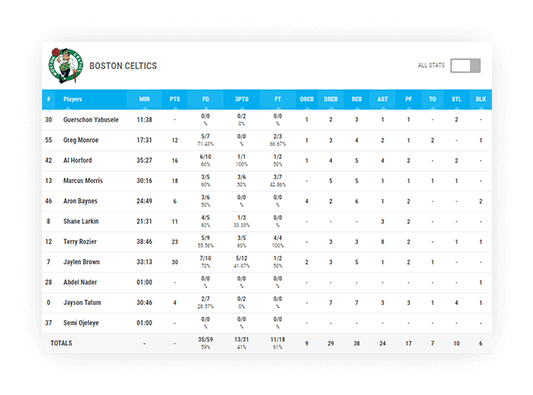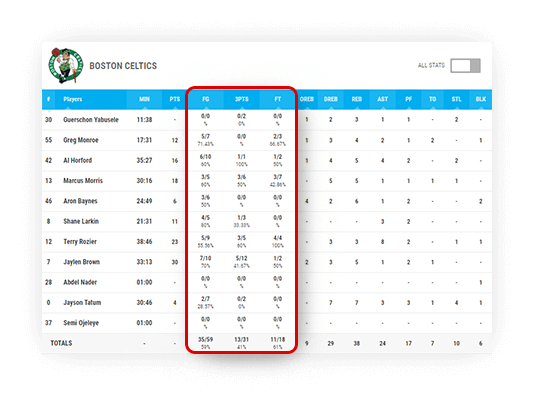 SUCCESS RATES
Smart values for the fans.
The success rate of every type of shot attempt provided in the same column, no calculation or extra column needed.
TEAM TOTALS
Compare the teams statistically.
Total stats are shown in the same row, letting you to compare team statistics too.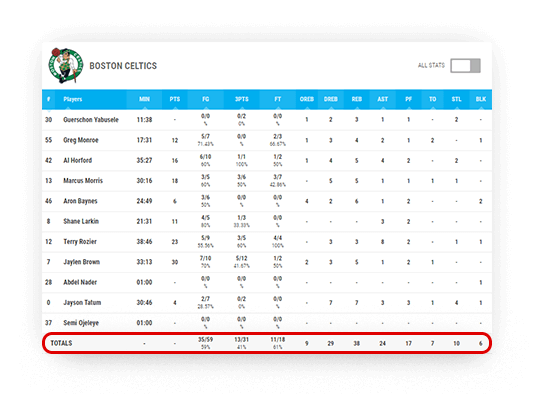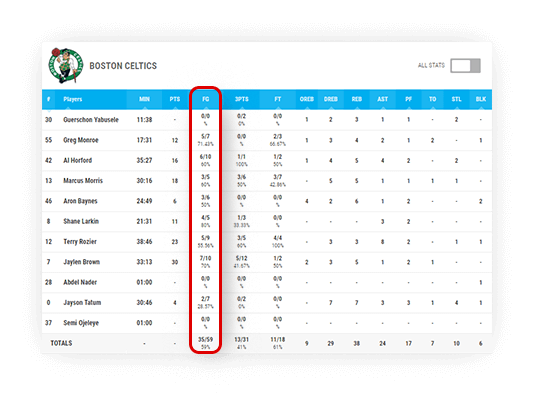 SORTING
Redefine the leaderboard based on any stat to give a different perspective.
The Boxscore may have been defined with a specific stat, but your users can sort the table by other stats to find out the answer to a wide range of "what if" questions. In the end it's up to you, turning the sorting options on and off as well.
EXPLORE OUR PLANS
Get the sports data solution you need with our widgets just by selecting your data plan. No extra fees for additional sports or widgets, all included.
SEE PRICING