Creating A Coverage Guide (Screenshots & Video)
Step #01
Click Add New Coverage and write your coverage Name and Description and click Save button.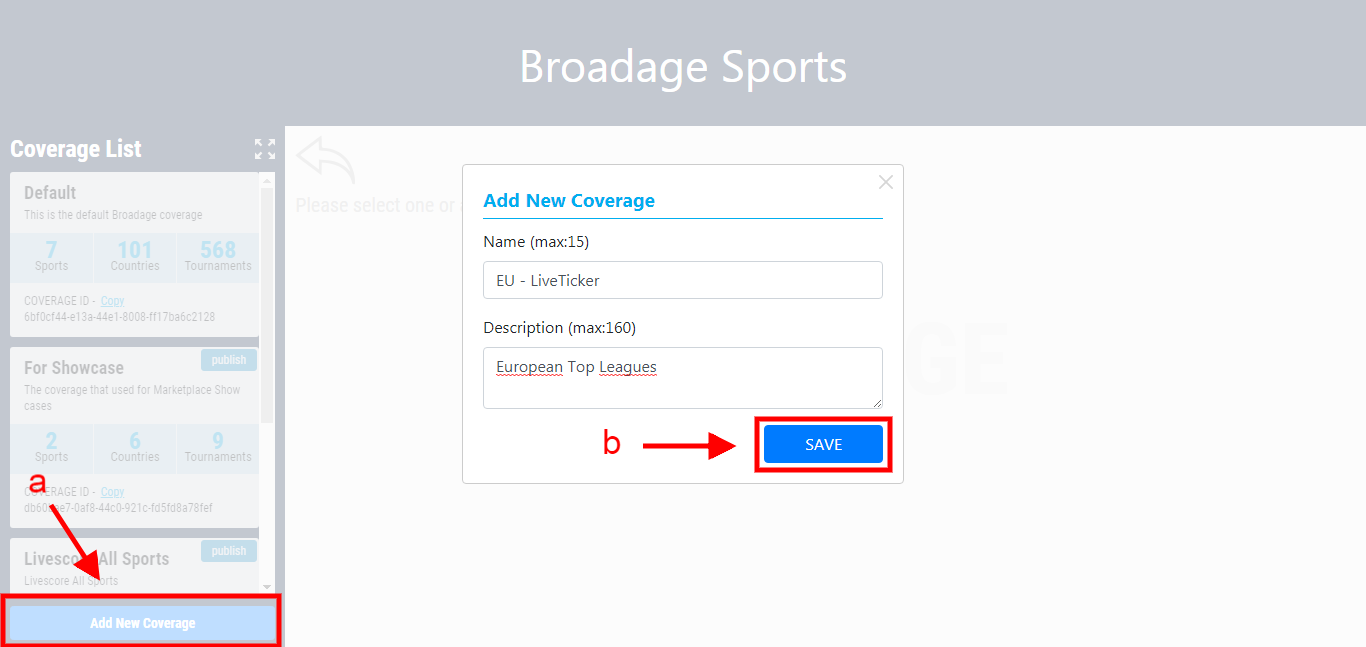 Step #02
Select the sports in the Sports Prioritization and Add Sports button.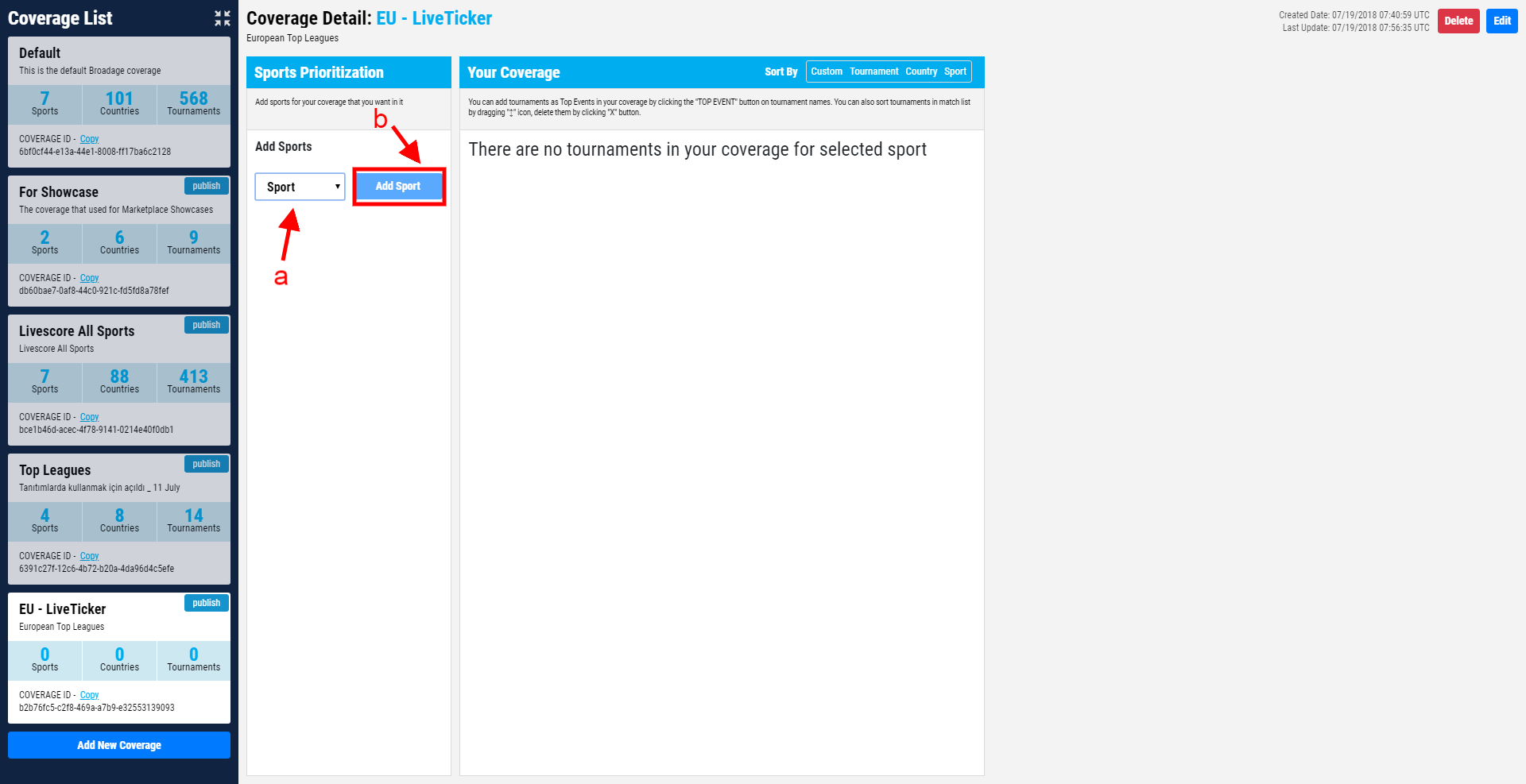 Step #03
Select a country and then add tournament(s) to your coverage via clicking [->] arrow. You can also prioritize the tournaments by draging the tournament lines up & down and maket it top by clicking Top Event button.
It's DONE!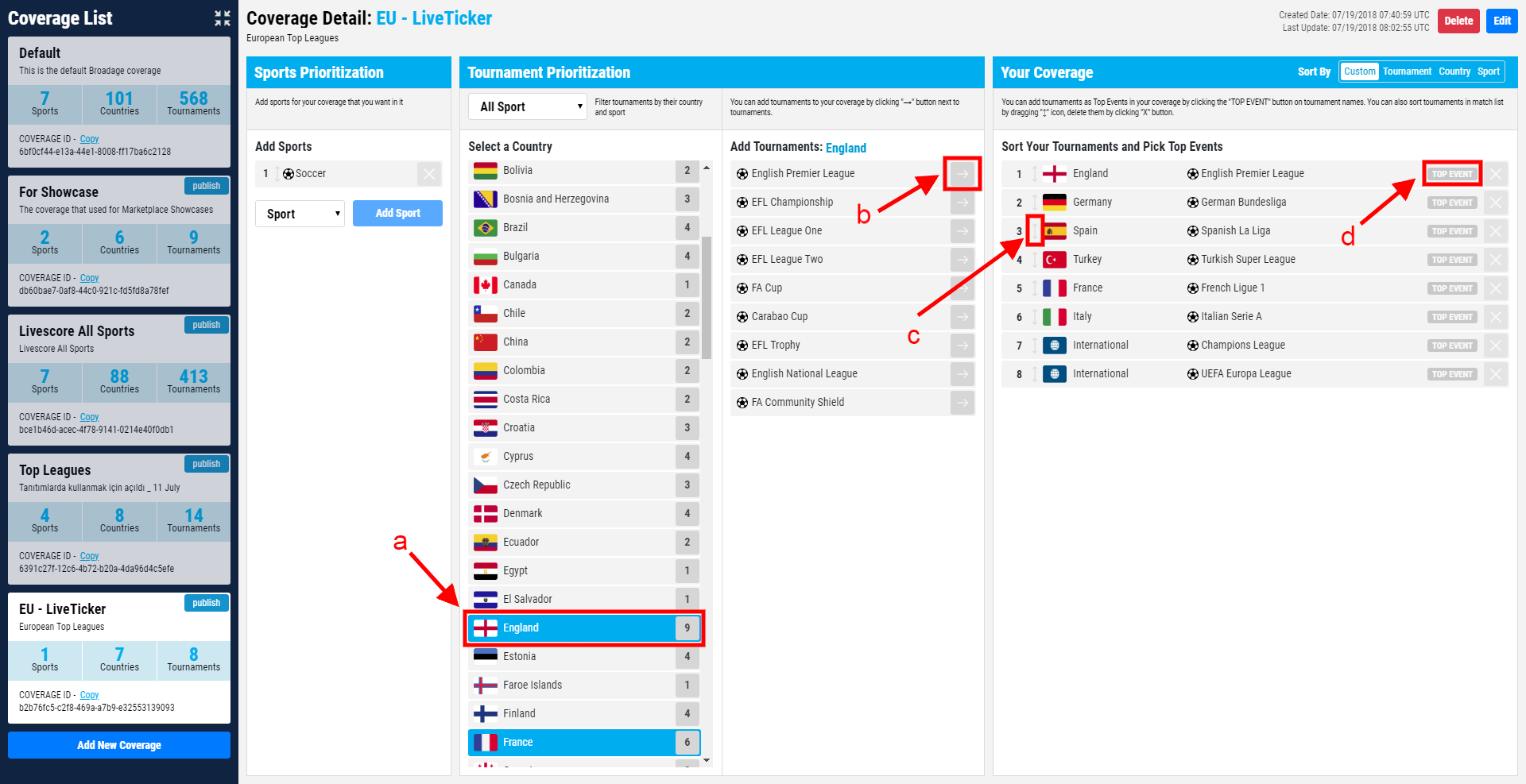 VIDEO: 3 Steps Easy Setup Guide
You can also watch 3 steps above in How to Create Coverage Tutorial Video